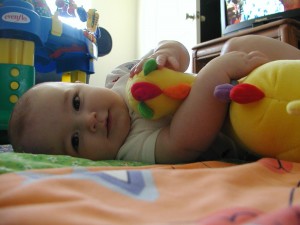 Lactation Support in Hampton Roads
Your breastfeeding goals are our goals
In person consults are still available at this time (7/18/2020). There is a risk of Coronavirus in Virginia and North Carolina. Consults will be moved to virtual appointments if the Lactation Consultant, baby or family members have developed a fever, dry cough or flu like symptoms. Please note it is possible to have Coronavirus without symptoms. High risk populations are encouraged to use the virtual visit options.
Mask wearing is required for all adults during visits as of 7/18/2020. If you do not have a mask disposable masks will be provided.
Schedule by phone or text message
757-839-2857
Beach Babies Lactation Support, LLC does not currently participate in any insurance plan. A superbill will be provided. Please contact your insurance company with questions regarding out of network reimbursement.
Codes commonly used are CPT 99245, ICD-10 Z39.1
In Home Lactation Consultation (approx 2 hours) $200
Initial consult includes free phone support for baby's first year
Follow up In Home Consultation (1-2 hours) $150
Free Weight Check Clinic
*Available by appointment to ensure only one family at a time. Will be made as the Lactation Consultant has availability generally on Sundays, but may be available on other days.*
Track your baby's weight and ask general questions to help with your breastfeeding journey. Please RSVP to 757-839-2857 (texts messages and calls welcome). 2008 Manassas Run, Virginia Beach
Lactation Mini-Consults $50
**Please note due to Covid-19 this option is only available for families who receive WIC or Medicaid**
30 minute limited consult at my home.
Please note that for severe issues Mini-Consults are not recommended
If a home visit is scheduled within 14 days a $50 credit will be applied
Phone Consults $25
These are ideal for when you have questions, but do not require hands on or visual support of issue. This fee will be waived for Medicaid and WIC participants
Virtual Consults $125
Virtual Consults are available through Google Meet
Please use this option if you have a fever, cough, flu-like symptoms or have come into contact with someone who tested positive for Coronavirus
We accept PayPal, Check or Cash
***Payment plans are available***