Adding a new baby to your family usually results in lots of questions.  These resource pages are helpful in finding information to help answer those questions. Included are a list of a few local support groups. For one on one help please give us a call.  We are always available to help.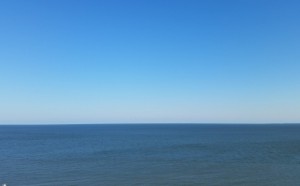 Additional Resources
From how to buy groceries to mental health care, families have lots of questions.  Here is a list of additional resources we hope you'll find helpful.
Groceries and Meals
Harris Teeter Express Lane www.harristeeter.com/express_lane/express_lane.aspx
Amazon Prime Now available in select areas. App required
Organic Food Depot
www.organic food depot.com
Meal Train www.mealtrain.com
Food Pantries
www.foodpantries.org/st/virginia
Family Activities
Parks, Free Events, School information www.vbparents.com
Virginia Beach Events www.visitvirginiabeach.co
My Active Child
www.myactivechild.com (all of Hampton Roads)
Portsmouth Children's Museum, Childrensmuseumva.com
Virginia Living Museum, www.thevlm.org
Mental Health
Postpartum Support Virginia
www.postpartumva.org
Community Services Board – low cost or free mental health services, housing placement, substance abuse assistance
Chesapeake 757.547.9334
Norfolk 757.823.1600
Virginia Beach 757.385.0888
Portsmouth 757.393.5357
Hampton/Newport News 757.788.0500
Special Education
Advocating 4 Kids
Facebook.com/adv4kids
Parents for FAPE
Facebook.com/ParentsforFAPE
Safe Sleep
For some families infants are expected to sleep in a crib, separated from their parents. Accidental bedsharing often happens in those early days and it is ideal to be prepared with a little information just in case
Never sleep with your baby on a couch or chair
Keep fluffy pillows and blankets away from baby while sleeping
Avoid bed-sharing if either parent is under the influence of certain medication, drugs, alcohol or suffers from sleep apnea
For studies and more safety guidelines please visit the following links:
Military Resources
Tidewater Military Family Services Council www.tmfsc.org
Fleet and Family Service Center Norfolk 757.444.2102
Tricare  www.tricare.mil
(discount rentals and entertainment tickets)
Dogs on Deployment, dogsondeployment.org (volunteer boarding service for deploying military)
Military One Source
www.militaryonesource.mil
Bottle Feeding
Paced Bottle Feeding
www.llli.org/toolkit (Sheet 26)
US Department of Agriculture
http://wicworks.nal.usda.gov/infants/bottle-feeding
World Health Organization: Recommendations for Preparing Formula
www.who.int/foodsafety/publications/micro/PIF_Bottle_en.pdf